We drive impact on critical global challenges through a dynamic program of initiatives—from Policy Reports to signature speaker series.
The Institute of Global Politics (IGP) convenes leading scholars and practitioners to foster civil discourse and create evidence-based policy strategies for real-world impact. We are also committed to training the next generation of leaders, providing opportunities for Columbia students to build the skills needed to address complex policy challenges.
Our work focuses on five key areas of impact: geopolitical stability, democratic resilience, climate and sustainable development, inclusive prosperity and macroeconomic performance, and technology and innovation.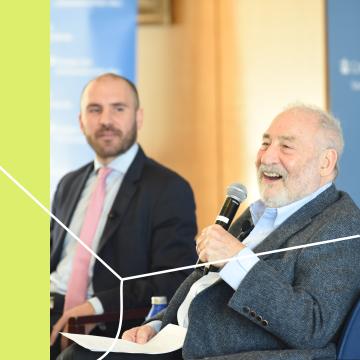 Events
IGP's signature speaker series offer a vital platform to exchange ideas, find common ground, and model civil discourse for the next generation of policy leaders.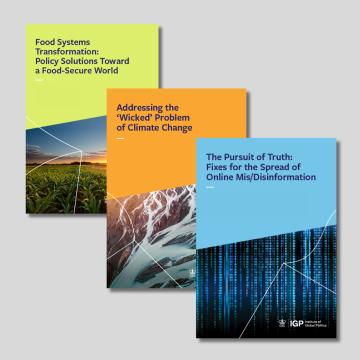 Policy Reports
From the climate change to online online mis/disinformation, our Policy Reports provide evidence-based, nonpartisan insight from top scholars and practitioners into complex global challenges. IGP reports draw on the latest research from Columbia University and beyond to bring together diverse perspectives and provide practical recommendations to guide policy action around the world.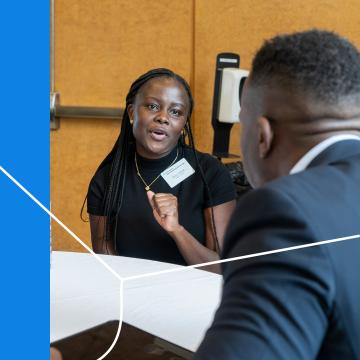 Policy Roundtables and Skills Workshops
A core part of IGP's mission is to train the next generation of global leaders. IGP will host Policy Roundtables and Skills Workshops, providing students with unparalleled access to the Inaugural Carnegie Distinguished Fellows and other leading practitioners. These small, closed-door sessions will feature discussions on policy topics informed by real-world experience and workshops on policy skills, including speechwriting and campaign staffing.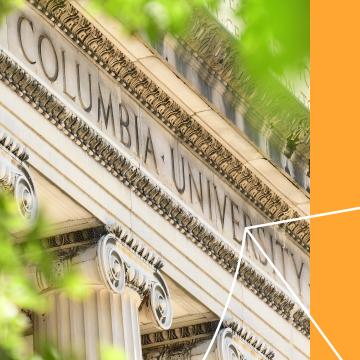 Lavine-Mendelson Civil Discourse Series
In a highly polarized world, IGP provides a forum for open, respectful dialogue across partisan and ideological divides. The Lavine-Mendelson Civil Discourse Series is a hub at IGP for events, workshops, and editorial pieces that focus on exchanging ideas, finding common ground, and modeling constructive debate for the next generation of policy leaders.
2024 and Beyond
As IGP grows, we will launch additional initiatives and programming, including:
Podcast
IGP will host a podcast featuring a series of engaging conversations with Inaugural Carnegie Distinguished Fellows on a range of topics.
Professional Training
The real work of developing and implementing policy is often done by staffers, bureaucrats, and aides. IGP will provide professional training to congressional staffers, civil society, and UN diplomatic staff on cutting-edge issues, including artificial intelligence and the regulatory process.
Lee C. Bollinger Policy Engagement Program
The Lee C. Bollinger Policy Engagement Program, a for-credit course currently in development, will provide select SIPA students direct engagement with policymakers and experts in Washington, DC, or at an international location.
Women's Initiative
IGP is eager to announce its Women's Initiative, beginning in 2024, which will bring policymakers and scholars together to examine pressing issues facing women, including women, peace, and security; women and national security; and women's health and economic well-being.
We can disagree about politics without being disagreeable… it's amazing how much you can get done when you can work together to bring about something good for the country.

— Robert C. O'Brien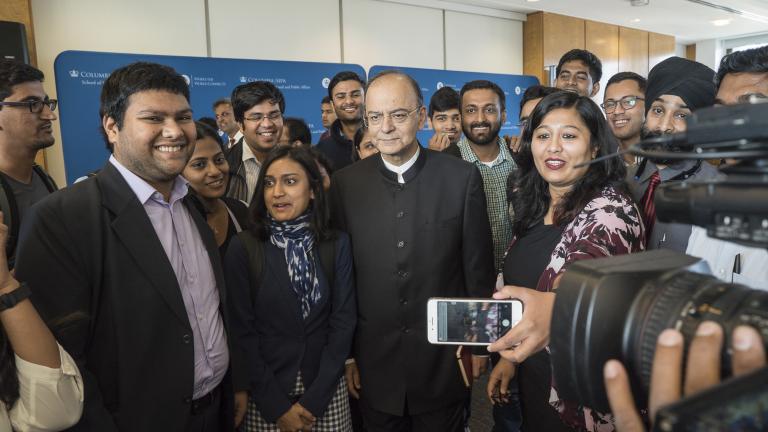 Training the next generation of leaders
IGP provides opportunities for students across Columbia to gain unparalleled access to experts, develop hands-on experience in policy making, and engage in dialogue on global challenges.