SIPA Institute of Global Politics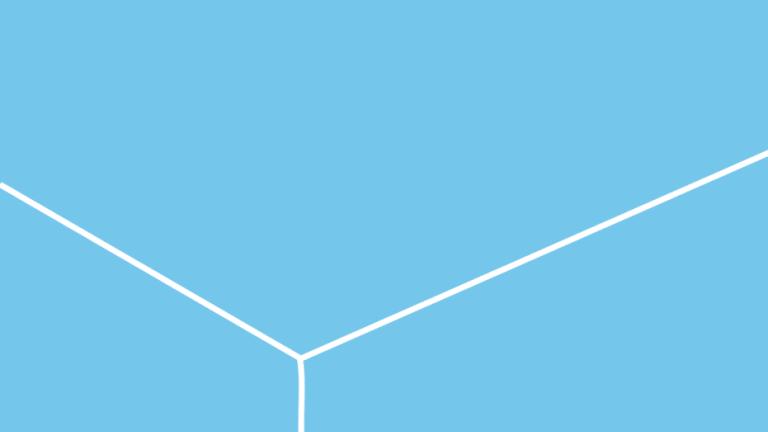 Discover
Transforming ideas into
global policy action
At the Institute of Global Politics (IGP), we develop and advance evidence-based solutions to today's pressing global challenges.
We drive real-world impact by convening leading scholars and practitioners, developing policy solutions, and training the next generation of leaders.
Research for impact
Based at the world's top school for global public policy, the nonpartisan Institute of Global Politics harnesses the deep expertise and experience of leading scholars and practitioners through a dynamic program of initiatives—from signature speaker series to dynamic editorial pieces.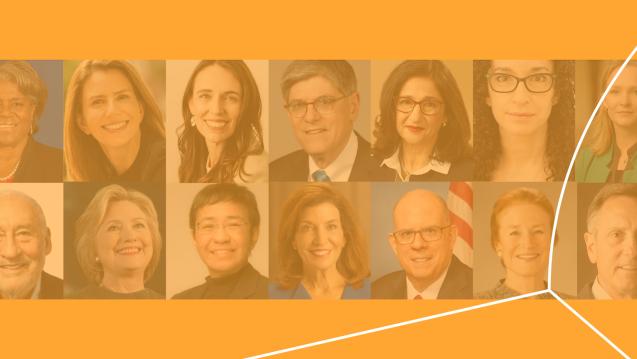 Upcoming Event
Register to join the livestream of the inaugural summit of the Institute of Global Politics at the School of International and Public Affairs at Columbia University.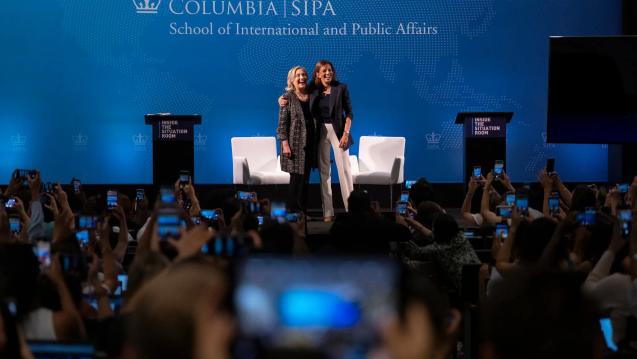 In the News
The article highlights how the new Institute of Global Politics will bring students, leaders, and policymakers together to solve social and political problems on a global scale.
Event Highlight
In a collaborative event with the Center on Global Energy Policy, leading experts discuss how to hasten the energy transition and make use of effective communication, policy, research, and social mobilization.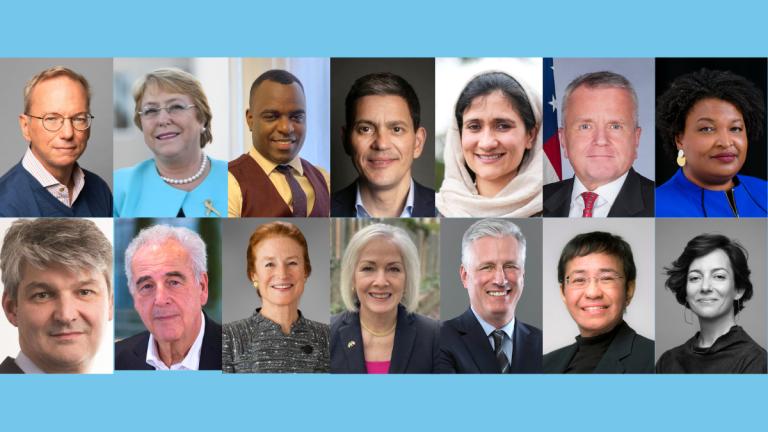 Bridging academia and policy
We convene top practitioners from around the world to collaborate with faculty and students from Columbia University and beyond. Our Inaugural Carnegie Distinguished Fellows include a former head of state, high-ranking policy officials, diplomats, activists, and other distinguished leaders from across the globe.

Receive updates on our events, editorial pieces, and more.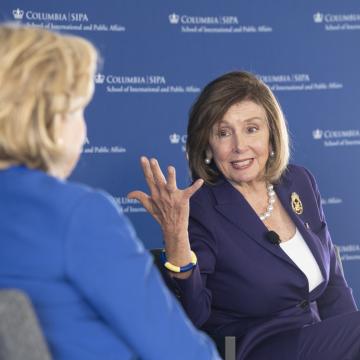 Advancing open dialogue
IGP provides a forum for the open exchange of ideas and respectful discourse through its signature speaker programs. From Spotlight Interviews to the Across the Aisle series, IGP brings leaders from the public and private sectors into dialogue to share lessons learned, discuss global challenges, and find commonalities across partisan and ideological divides.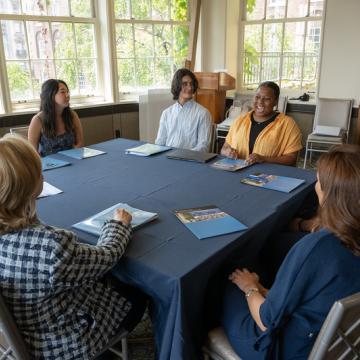 Training the next generation of leaders
The IGP Student Scholars Program helps prepare Columbia students to understand and find solutions to today's global challenges. Students selected for the program benefit from the mentorship of leading practitioners and scholars, gain hands-on experience in policy making, and engage in dialogue on the world's toughest problems.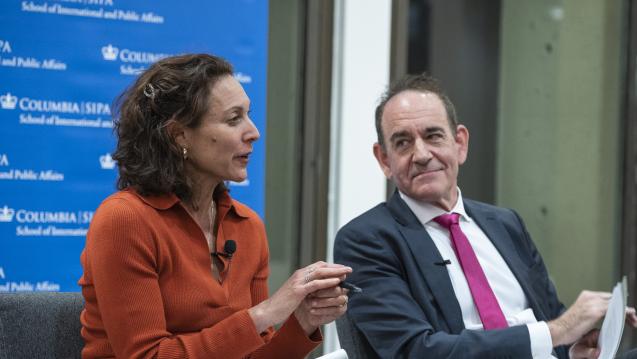 IGP's signature speaker series offer a vital platform to exchange ideas, find common ground, and model civil discourse for the next generation of policy leaders.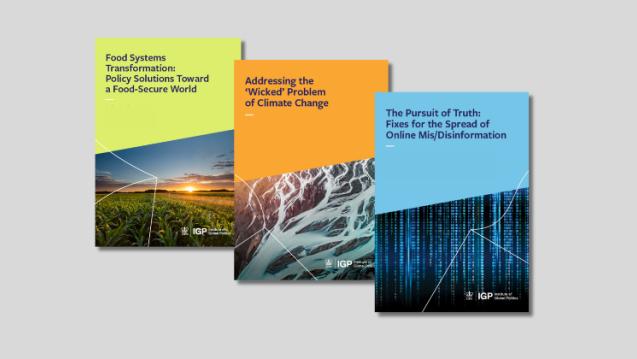 Our Policy Reports provide non-ideological, evidence-based research and recommendations to help leaders around the world navigate current policy challenges.
To train the next generation of leaders, IGP will host small, closed-door Policy Roundtables and Skills Workshops for Columbia students with the Inaugural Carnegie Distinguished Fellows and other leading practitioners.